WEBINAR: Optimizing Distributed Supply Chains with Metal Additive Manufacturing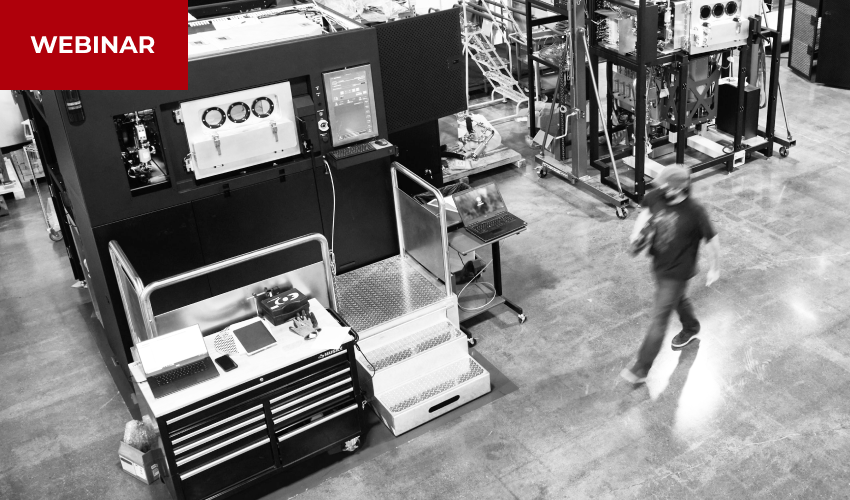 The past few years have shown us that there are a number of weaknesses in our global supply chains. And unfortunately, when these supply chains begin to fail, a domino effect occurs that can completely disrupt entire industries, as was particularly evident at the start of the COVID-19 pandemic. And it continues. Almost every industry has recently encountered its own supply chain issues, but the biggest concerns are with key infrastructure industries like oil and gas, power and transportation, especially given the turmoil growing world. Additionally, many of the parts needed to keep these industries running are only created by a few vendors, making downtime even more possible. Without solutions, we may continue to see new shortages across the world. However, that doesn't mean there isn't a solution.
By using metal additive manufacturing, companies can create distributed supply chains where the parts they need can be produced in any number of locations, closer to where the parts are used. Engineers simply need access to a printer, powder, and design file, and they can produce a variety of parts anywhere in the world. In the upcoming 3Dnatives webinar "Optimizing Distributed Supply Chains with Metal Additive Manufacturing", we will look at some of the advances made by the additive manufacturing industry over the past few years and how they have enabled the possibility of creating distributed supply chains for businesses around the world. the world. Join us with Velo3D, a 3D printing manufacturer providing the industry's most advanced fully integrated metal 3D printing solution for mission-critical parts, on Thursday, October 27 at 4:00 p.m. CEST/10:00 a.m. EDT. Free registration.
Speakers:
William Priest
Ricardo Tosi
Madeleine Prior
William Priest is Director of Sales, UK and Nordics at Velo3D, where he is responsible for developing and executing the business strategy in this region. A mechanical engineering graduate from the University of Exeter, he began his career as a design engineer with Red Bull Racing. He then joined Dyson's EV program as an advanced design engineer. In 2020, he joined HiETA Technologies, a design, development and production company for products exploiting thermal management and lightweighting via AM, before taking up his current role at Velo3D.
Ricardo Tosi, the lead technical sales engineer at Velo3D, is passionate about the growing world of additive manufacturing. He has over two decades of manufacturing experience, with a diverse background in additive manufacturing (over 10 years), production, research and development, and CNC machining. He worked as a senior research engineer with Directed Energy Deposition (DED) technologies at the Manufacturing Technology Center (MTC) for several years while earning his PhD in Metallurgical Engineering with Electron Beam Powder Bed Fusion (EB-PBF) from the University of Birmingham. . Prior to joining Velo3D, he held a research position at the Singapore 3D Printing Center and worked as an application team leader for another leading provider of metal additive manufacturing solutions.
You can register here for free. Will you attend this webinar? Let us know in a comment below or on our LinkedIn, Facebookand Twitter pages! Don't forget to sign up for our free weekly Newsletter here, the latest 3D printing news straight to your inbox! You can also find all our videos on our Youtube channel.